This Corvette Shouldn't Exist, But You Can Own It
By Steven Cole Smith on November 10, 2022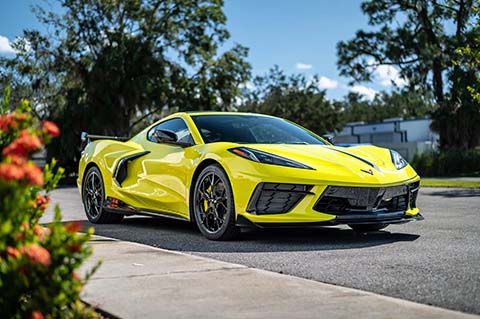 Bring a Trailer/coolstuff
UPDATE: The car sold for a high bid of $182,999, and is on its way to its new home – in Helsinki, Finland.
Late this summer, the big orange Reliable Carriers 18-wheeler rolled up to Randy Kent's door in Sarasota, Florida, and a yellow 2021 Chevrolet Corvette rolled out. Kent, who describes himself as an "enthusiast," has a small car collection and he was happy to add the C8 Corvette, which he wanted as a daily driver.
It seemed like a pretty good deal when he bid on the car at the Barrett-Jackson auction in Las Vegas in July. The car had just over 50 miles on the odometer, and it was part of the GM Heritage collection. When bidding topped $100,000, Kent hoped it wouldn't go much higher. It didn't. Kent bid $104,500, and the car was his.
One of the things that appealed to Kent about the car was that it appeared to be an IMSA GTLM Championship C8.R Edition, a $6595 package when sold. Admitting that he didn't know that much about C8 Corvettes, he assumed that his car, which was sitting next to one such GTLM Championship Edition, was the same thing, just lacking the graphics. The VIN number ended in 000010, so Kent knew it was an early car.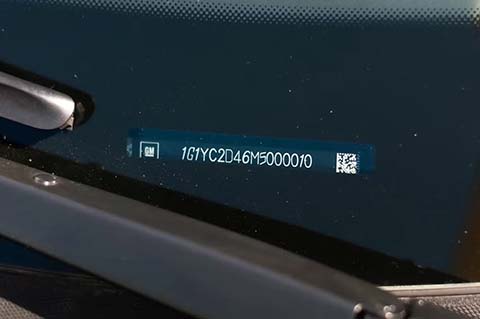 Bring a Trailer/coolstuff
The motorsports-inspired package was introduced at the IMSA race at Belle Isle, in Detroit, in June of 2021, honoring the 2020 season championship won by the C8.R race car. The package came with a high-wing spoiler in Carbon Flash, yellow brake calipers, black Trident design wheels with black lug nuts and the "Jake" logo on the center caps, exterior mirrors in Carbon Flash, plus black side rockers and splash guards. Inside, the Championship Edition features a Strike Yellow and Sky Cool Gray cabin that mimics the exterior yellow and gray racing theme, with standard GT2 seats, along with yellow seat belts and a C8.R Special Edition numbered plaque.
A plaque? Kent had missed that. Driving to lunch the next day, he glanced down, "and I did a doubletake." The plaque was there, between the seats, and it read, "C8R Edition 01EX."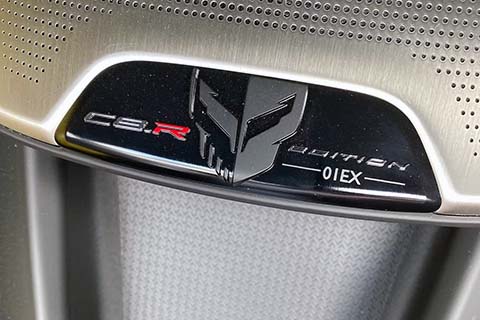 Bring a Trailer/coolstuff
EX, as in "experimental," 01, as in the first, and maybe only experimental car. Hmm. When the car arrived, it was quite dusty, so Kent took his California Duster to it. In several places, the Duster found some adhesive from the original C8.R stickers, which had been stripped off.
But wait. Kent's car is a 2021, though it was built in 2020. The C8.R Edition was for 2022, with Chevrolet building only a thousand. Kent had met a GM Design employee at Las Vegas, and they stayed in touch. Kent texted him a picture of the badge.
"Two seconds later," the GM employee called Kent. His first two words: "Oh, shit!" Kent was told the car was supposed to be stripped or even destroyed, but it was hiding in the Media Building at GM when the other cars met their fate. It had been used as a display car at IMSA races, and apparently was a photo car for GM brochures. And then it was supposed to meet its fate. But this one got away.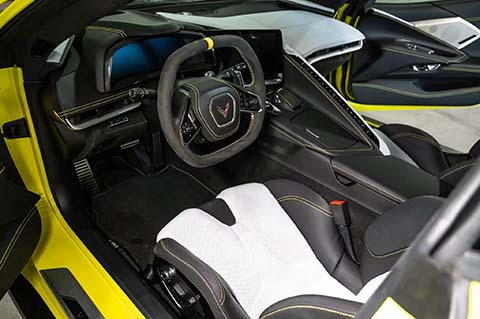 Bring a Trailer/coolstuff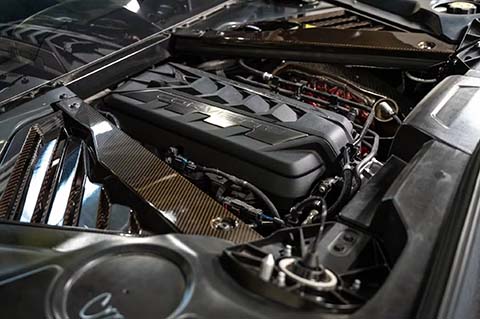 Bring a Trailer/coolstuff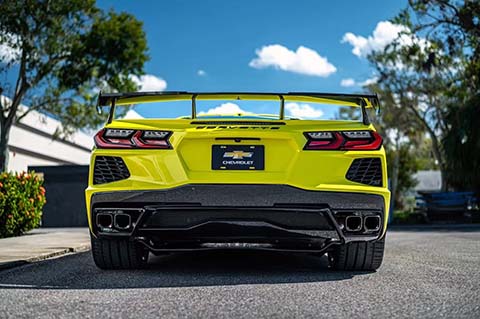 Bring a Trailer/coolstuff
Bottom line: There were only supposed to be 1000 of the IMSA GTLM Championship C8.R Edition cars. Now there were 1001, and one of them was a 2021 model, while the rest were 2022s. Kent had one of one.
He thought about keeping it, but with such low mileage – it still has under 100 miles on the odometer – and its rare status, "I figured this car deserved to be in a collection." GM sent a tech down the next day to erase some proprietary software, such as a program that has the car speaking to GM in real time, "telling them how it's cornering, the spring rates, that sort of thing," and apply some warning stickers. The changes make it a street-legal and entirely insurable car, Kent says.
Now the car is on bringatrailer.com. Bidding is up to $89,200 at this writing, but with four days left on the auction, it's likely to go much higher. How much higher? Kent, who owns a boat cover company, isn't sure. After all, "it's one of one. How do you put a value on that?" A set of C8.R graphics is included with the car, but it looks awfully clean without them.
Meanwhile, Kent bought a 2022 Corvette C8 to drive, with no backstory. And he's hoping his C8.R-that-isn't finds a good home.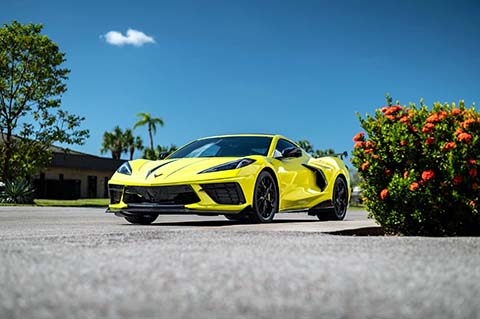 Bring a Trailer/coolstuff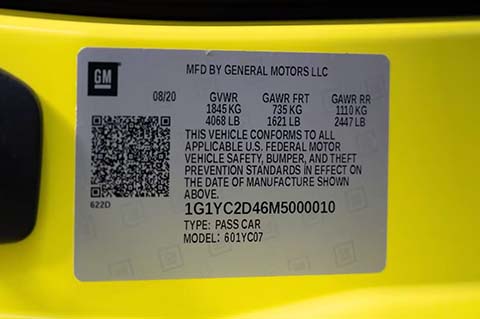 Bring a Trailer/coolstuff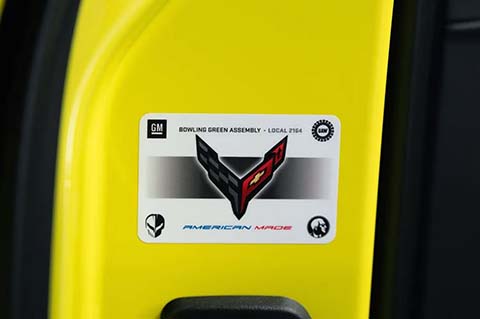 Bring a Trailer/coolstuff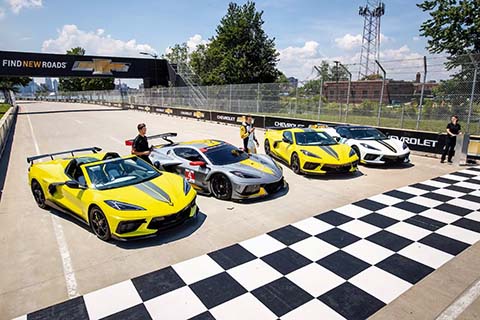 Bring a Trailer/coolstuff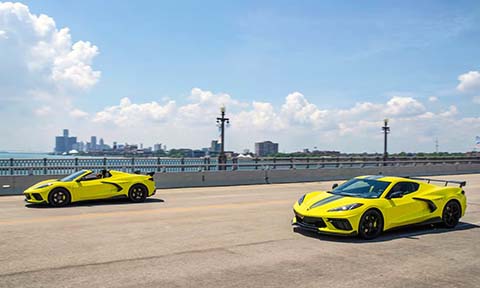 Bring a Trailer/coolstuff